Bio-Avail Omega+
Ultra-Pure Fish Oil with Bioavailable Curcumin and Black Seed
Bio-Avail Omega+
Ultra-Pure Fish Oil with Bioavailable Curcumin and Black Seed
Get the benefits of omega-3s plus two powerful health-boosting nutrients in a single product!
Enjoy supple muscles and joints, brighter mood, sharper focus, and youthful skin, hair & nails

Meet your EPA and DHA needs with the purest and freshest fish oil available

Rejuvenate and recover with the most bioavailable form of curcumin on the market

Discover the potent immune and metabolic benefits of black seed oil
REVITALIZE MUSCLES & JOINTS
Reduce post-exercise inflammation
Boost your performance and recovery and feel more youthful and vital.
SUPERCHARGE YOUR BRAIN
Improve cognitive function and mood
Sharpen your focus and memory and recover that spring in your step!
SUPPORT METABOLIC & HEART HEALTH
Fine-tune metabolic and cardiovascular function
Maintain normal weight, blood sugar and cholesterol levels.
REGULATE IMMUNE FUNCTION
Strengthen and balance immune response
Increase protection against pathogens while soothing immune hyperactivity.
Powerful Nutrients & Vitamins
Ultra-pure, Sustainable Fish Oil
Contains ~1 gram (510 mg of EPA and 330 mg of DHA) of the highest quality fish oil on the market. It exceeds the most stringent international standards (e.g. IFOS, GOED) for purity and freshness, with extremely low levels of peroxides, heavy metals, dioxins, and PCBs. Our fish oil is certified by Friend of the Sea and MarinTrust, two of the leading organizations for sustainable and responsible fishery management.
The Most Bioavailable Curcumin

Most curcumin supplements have extremely low bioavailability. Bio-Avail Omega+ contains 500 mg of Novasol™ curcumin, a patented form that is 185 times more bioavailable than standard curcumin preparations. This means far greater absorption and far more benefits.
Cold-Pressed, Full-Spectrum Black Seed Oil

Black seed oil (BSO) comes from the Nigella sativa plant. It has a wide range of healing properties, from balancing immune function to reducing symptoms of allergies to supporting metabolic and heart health. Bio-Avail Omega+ features ThymoQuin™, a unique form of BSO with high bioavailbility, 3% thymoquinone, and low free fatty acid content. This ensures that you get the full health benefits of black seed oil without any of the downsides!
Real Stories of Health and Happiness
"I have taken both turmeric and fish oil before but the new Bio-Avail Omega+ from Adapt Naturals just worked better."

—Karen, Verified

"One of my favorite supplements I've taken."

—Richard, Verified

"I have auto immune issues and the Bio-Avail Omega can stop a flare in its tracks!"

—Ann, Verified
Discover the Bio-Avail Omega+ Advantage
Functional Medicine expert
Meet Chris Kresser, your
Trusted Health & Wellness Guide
Founder & Functional Medicine Clinician
Globally renowned expert with over 15 years of experience
Dedicated to helping people improve their health by addressing modern challenges and nutrient gaps
Author & Educator
Treated thousands of patients
Trained more than 2,000 healthcare professionals
Gained valuable insights into functional medicine and nutrition
Why choose Bio-Avail Omega+?
Fish oil, curcumin, and black seed oil are renowned for their powerful health benefits. But until now, they've only been available in separate products—which means higher cost and more pills. What's more, many fish oils on the market are rancid or contain toxins like heavy metals and PCBs. And curcumin and black seed oil are not well-absorbed unless special preparations are used. Bio-Avail Omega+ combines the purest and freshest fish oil with the most bioavailable forms of curcumin and black seed oil so you can get the incredible benefits of these nutrients in a single, two soft-gel serving.
Formulated to Restore Youthful Vitality and and Slow Aging
From processed food to environmental toxins to chronic stress, the modern world makes health hard. Bio-Avail Omega+ was formulated with three nutrients—fish oil, curcumin, and black seed oil—that have been shown to rejuvenate the body and mind and slow the aging process. This means better mental and physical performance, a more youthful and radiant appearance, and more protection against the challenges of daily life.
Harness Years of In-Clinic Experience and Ancestral Wisdom
Backed by Adapt Naturals' 15 years of in-clinic experience and dedicated to creating supplements that make a meaningful difference, Bio-Avail Omega+ combines cutting-edge research with insights from ancestral wisdom to bring you a premium-quality supplement.
Signs You Need Bio-Avail Omega+
Low mood, anxiety, or chronic stress
Reduced exercise performance and recovery
Frequent colds and flu or immune imbalance
Brain fog, poor memory, trouble concentrating
Skin problems or brittle/dry hair and nails
What You'll Feel Using Bio-Avail Omega+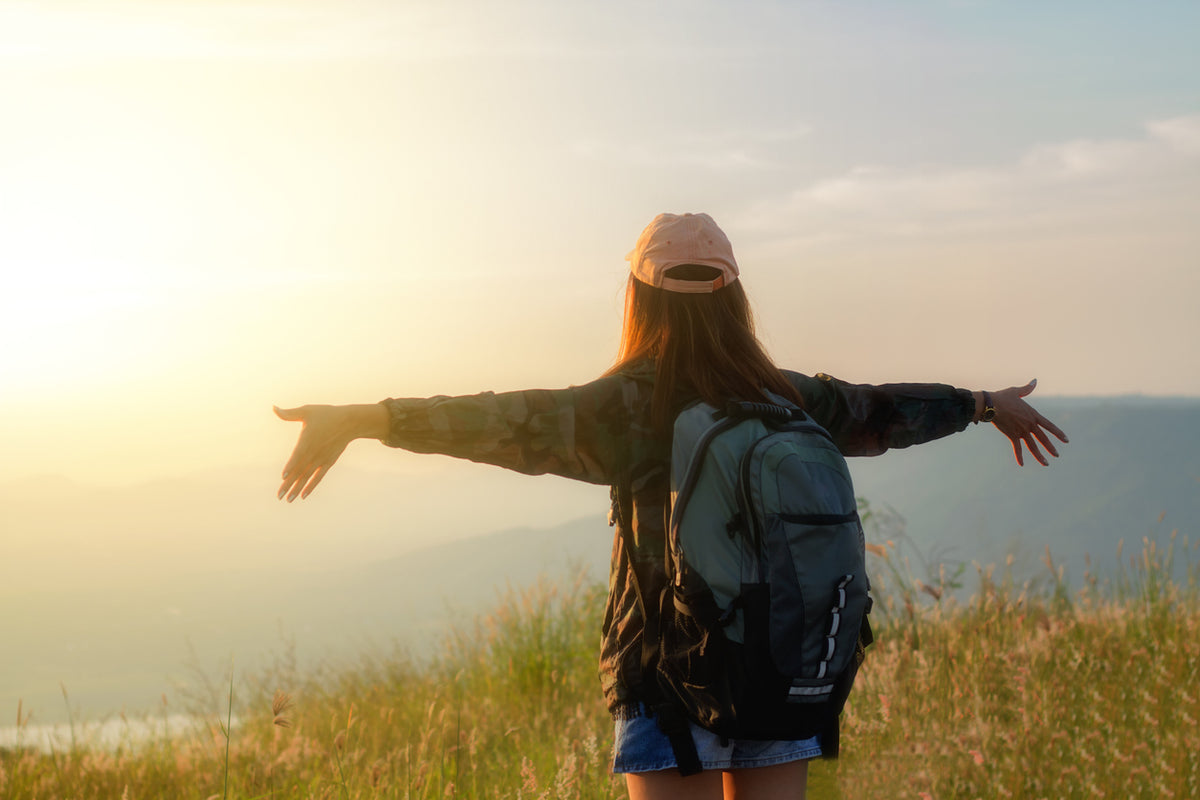 Muscle and joint relief and mobility

Improved athletic performance and recovery

Sharper focus, better memory, and a clear mind

Brighter mood and greater relaxation

A stronger and more balanced immune system

More youthful and radiant skin, hair, and nails

Support maintaining normal weight and metabolic function
Your Questions Answered
We suggest taking two capsules a day with food. The time of day is not important. If you have a sensitive digestive system, you can take one capsule twice a day.
Most people will see results within two to three weeks. However, studies on each of the ingredients (fish oil, curcumin, and black seed oil) have shown that their benefits tend to increase over time. We suggest giving Bio-Avail Omega+ three months before evaluating its effectiveness.
Fish oil, curcumin, and black seed oil (the three ingredients in Bio-Avail Omega+) all have mild blood-thinning effect. If you are taking a blood thinner/anti-coagulant medication, we strongly suggest consulting with your healthcare provider before taking this supplement.
Hooray for Bio-Avail Onega+
Have taken a high quality curcumin with good result. Was interested to see what benefits I'd derive from a curcumin that also included omega 3 and Black Seed. It took 3 months to see and feel a difference. But what a difference…I wake up each morning with little to no body aches even though it's been raining for a week. That's pretty amazing. My skin is softer and smoother, my crooked fingers are straighter than they've been in years. And I've even allowed myself the luxury of Jersey tomatoes—very little joint pain. Cheers to that!
Hi Meg, We are happy you are noticing improvements with regards to the aches you had been feeling, skin and your fingers since you started our Bio-Avail Omega. Thank you for taking time out to leave us a review!
Great so far!
No fish burps or upset stomach!
Hi Lauren, We are happy you are enjoying our Omega supplement. Thank you for leaving us a review!
Bio available omega+
I have had noticed a lift in my heavy brain fog since starting this! Along with that mental clarity had improved!
KH
Hi Kara, We are happy you have experienced a reduction of brain fog since you started our Bio-Avail Omega. We hope as you continue to take this supplement, you will notice other positive changes. Thank you for your review!
great product
loved the supplement, used every day, and felt like it helped me feel better and eat better
Hi Arthur, We are delighted to hear you are feeling and eating better since you started our Omega supplement. Thank you for your review!
Seeing improvements!
My nails are so much stronger and growing so fast. My skin is improving too! I've been wanting a high quality omega 3 supplement for a while now and so glad Adapt has provided us with one!
Hi C.D, We are happy we could create such a high quality product that customers can benefit from. We are glad to hear you have noticed improvements in your nails and skin since using our Omega + supplement. We appreciate your review!