Bio-Avail Multi
The Ultimate Whole-Food Multivitamin & Mineral Supplement
Bio-Avail Multi
The Ultimate Whole-Food Multivitamin & Mineral Supplement
A powerful blend of vitamins, minerals, and phytonutrients designed to support your nutritional needs and promote well-being.
Discover vibrant energy, laser focus, restful sleep, and bulletproof immunity

Slow the aging process with over 40 essential vitamins, minerals, and phytonutrients

Supercharge your health with bioidentical nutrients that replicate ancestral diets

Exceed RDAs for essential nutrients so you can thrive, not just survive
Revitalize Your Diet
Address Diet-Induced Ailments (health issues linked to Western diets)
Bridge the gap in modern diets with whole-food nutrients.
SUPPORT YOUR BRAIN
Nourish with Choline (almost 100% deficient)
Sharpen focus and elevate mood with brain-specific nutrition.
Boost Your Energy
Power Up with B Vitamins (up to 40% deficient)
Ensure optimal absorption and metabolism support.
Protect Your Bones & Heart
Unlock Benefits of Vitamin K Blend (around 65% deficient)
Enhance bone and heart health with our comprehensive solution.
Powerful Nutrients & Vitamins
Natural Folate
700 mcg of 5-MTHF (methylated folate) for energy, brain health, and immune support.
Methyl B12
200 mcg of methylcobalamin (active B12) for cognitive function, mood, and brain and nervous system support.
Active B-Vitamins
Contains the most active forms of riboflavin (B2), pyridoxine (B6), and other B vitamins.  
3,000 IU of Vitamin D3
A clinically-relevant amount of vitamin D3 for immune, bone, and cardiovascular health.
Bioavailable Minerals

Features chelated and/or bioidentical forms of magnesium, selenium, zinc, copper, and manganese.
Vitamin K Blend
Full-spectrum blend of K1 and K2 (in MK-4 and MK-7 forms) for optimal bone and cardiovascular health.
Choline

450 mg of choline for brain and nervous system support.
11 Phtyonutrients
Broccoli, blueberry, elderberry, quercetin, bioflavonoids, and more.
200 MG of Betaine HCL
To support healthy digestion and optimal nutrient absorption. 
Real Stories of Health and Happiness
"I've seen a significant boost in energy since starting Bio-Avail Multi. Highly recommend!"

—Jane D.

"This supplement has noticeably enhanced my cognitive function. I've never felt better!"

—Mark S.

"I rarely get sick after taking Bio-Avail Multi. It's been a game changer for my immune health!"

—Olivia T.
Discover the Bio-Avail Multi Advantage
Functional Medicine expert
Meet Chris Kresser, your
Trusted Health & Wellness Guide
Founder & Functional Medicine Clinician
Globally renowned expert with over 15 years of experience
Dedicated to helping people improve their health by addressing modern challenges and nutrient gaps
Author & Educator
Treated thousands of patients
Trained more than 2,000 healthcare professionals
Gained valuable insights into functional medicine and nutrition
Why Choose Bio-Avail Multi?
Our modern diets often fall short of providing the optimal amounts of essential nutrients our bodies need to function at their best. With Bio-Avail Multi, you can overcome nutrient deficiency and support your overall health and well-being. We've done the research, so you don't have to!
Formulated to Replicate Optimal Ancestral Diets
Changes in dietary patterns, declining soil quality, and a growing toxic burden have made it increasingly difficult to obtain adequate nutrients from our daily food intake. Bio-Avail Multi is designed to address these challenges by providing a comprehensive blend of essential vitamins, minerals, and phytonutrients that closely resemble those found in an ancestral, whole-foods diet.
Harness Years of In-Clinic Experience and Ancestral Wisdom
Backed by Adapt Naturals' 15 years of in-clinic experience and dedicated to creating supplements that make a meaningful difference, Bio-Avail Multi combines cutting-edge research with insights from ancestral wisdom to bring you a premium-quality supplement.
Signs You Need Bio-Avail Multi
Low energy levels or chronic fatigue
A weakened immune system or frequent illnesses
Brain fog or difficulties with concentration and memory
Skin problems, brittle hair and nails
Difficulty falling or staying asleep
Nutrient deficiencies due to poor diet or lifestyle
What You'll Feel Using Bio-Avail Multi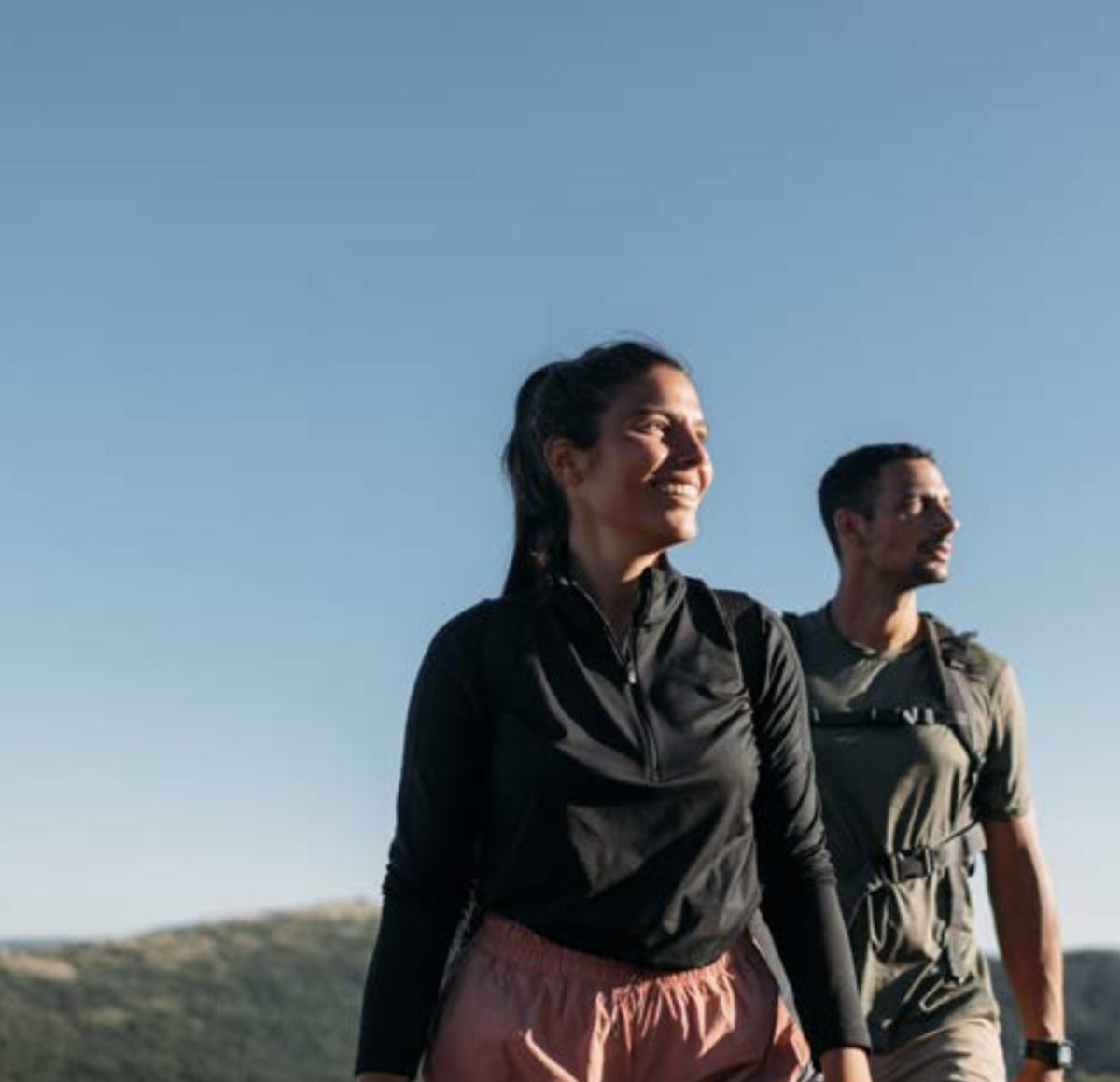 Increased energy levels and vitality

Improved mental clarity and cognitive function

Enhanced immune system support and resilience

Correction of nutrient deficiencies for improved overall health

Greater endurance and support for an active lifestyle

Promotion of overall well-being and healthy aging
Your Questions Answered
Claiming that multivitamins don't work is like saying "medications don't work" or "food is good for you." The efficacy of a multivitamin depends on the quality, form, and amount of its ingredients, and these vary tremendously from product to product. Most studies of multivitamins use generic products that can be purchased at Walmart, Costco, or other outlet stores because that's what most Americans are buying. Bio-Avail Multi is a clinician-grade product with full-strength, superior ingredients carefully curated by one of the most respected Functional Medicine clinicians in the world, Chris Kresser. It cannot be compared to generic multis that you can find in a local store!
Bio-Avail Multi is manufactured in a U.S. facility that meets the NSF's rigorous GMP (Good Manufacturing Practices) regulatory standards.
The recommended dose is four capsules per day taken with food. We suggest taking two capsules in the morning with breakfast and two in the evening with dinner. If you practice intermittent fasting and do not eat in the morning, you can either take your first dose with your first meal later in the day, or take it without food in the morning. (Note that a small percentage of people may feel nauseous when taking vitamins and minerals on an empty stomach.) You may also take all four capsules at once if you prefer.
Most people see positive changes like more energy, deeper sleep, and better mental and physical performance within a couple of weeks. That said, nutrient deficiencies take years—or even decades—to develop, and they can take months to fully correct. We suggest giving Bio-Avail Multi at least three months before determining whether it is working for you.
As noted above, nutrient deficiencies can take years (or even decades) to develop and many months to correct. For this reason, we suggest that you take Bio-Avail Multi for at least three months before you determine whether it works for you. That said, we know that each individual is different, and we want you to be completely satisfied with your purchase. If you're unhappy with your order for any reason, simply contact us and we'll give you a full refund with no questions asked.
Each bottle contains a 30-day supply.
Superior Supplements!
I love everything about Adapt naturals Bio-Avail multi! It covers all the bases for my health and wellness. This company is so thorough in how they communicate what is in their supplements, and what they do for me. I especially love that there are no additives or anything else suspect in them. And that I can feel confident what I am taking helps my well being.
Hi Francessa, We are glad to hear you love everything about our Bio-Avail Multi. We hope you experience all the great benefits this product has to offer. We appreciate your review. All the very best!
Improves overall health and immunity
I purchased these vitamins specifically for my 18 yr old son who was going away to college. He has asthma, and while he is very physically fit as a soccer player, he does get sick a lot as soon as school starts. He has been taking these vitamins since mid-summer and the first "immunity" test came already during the first few weeks of school. His friends and classmates became ill with the respiratory flu, he did not. This is a huge difference from previous school years and a big win for this supplement! I am so appreciative of the quality and care with which Adapt Naturals develops their products. I am a HUGE FAN!
Hi Elizabeth, We are pleased to hear your son has experienced improvements in his overall health and immunity since you started our Bio-Avail Multi. We appreciate your support to Adapt Naturals. Thank you for taking the time out to review this product!
Good product
I have been taking Bio-Avail Multi since the beginning of the year. Although I eat a healthy diet that includes lots of vegetables, taking this multivitamin helps assure balance in my nutrient intake. I also have confidence that Chris Kresser will continue to tweak the formulation as new data submerges from scientific studies to assure this product is robust and comprehensive to best support the health of his customers.
Hi Nancy, Thank you for trusting our brand. We're delighted to know the Bio-Avail Multi is working for you. Optimal health is our main focus and we are happy our supplements can provide that to our customers. We appreciate your review!
Best Whole Food Multi-Vitamin/Mineral Supplement
I've been searching for some time for a whole food based multi-vitamin, so I was so pleased when Adapt Naturals developed this supplement. I know that everything that they develop has been thoroughly researched and optimized to support my nutritional needs.
Hi carol, Thank you for review our Bio-Avail Multi. Our main aim is to create quality products for optimal health and we are happy you are loving this product. We appreciate your support. Best of health!
Feel the difference!
The truth is a lot of other quality multivitamins cost a lot of money. You get the best of both worlds with Adaptive Naturals. You get quality and you get fair pricing. A win-win situation in my opinion!
Hi Scott, Thank you for supporting our Adapt Naturals line. We hope you experience all the great benefits our Bio-Avail Multi has to offer. We appreciate your review!