WELCOME FRIENDS OF SARA

Get 15% off your 1st order by using Sara's code
11,000+ Happy Customers
"I have seen firsthand and trust Chris Kresser's expertise with my life—I'm confident you will too."
Dr. Sara Gottfried
NY Times Bestselling Author
Shop all products
Free Shipping
60-day Returns
With the Adapt Naturals, you can:
Supercharge your nutrient intake so your brain can thrive
Streamline your daily supplement routine—and save money and time
Have confidence that you're getting everything you need (and nothing you don't)
Adapt Naturals supplements are backed by over a decade of research and clinical experience and fueled by high-quality, evidence-based ingredients you can trust.
Real Stories of Health and Happiness
"I noticed a difference in brain functioning! This is the first time I have seen my body respond so obviously and positively."

—Karen R.

"I noticed an improvement in my memory within the first month."

—Mark S.

"After just 1 month I felt an increase in energy and my mental capacities increased! My focus is improving and motivation has increased."

—Stephanie K.
Learn What Adapt Naturals Can Do For You
Conquer nutrient deficiency and take back your health!
Did you know that humans need at least 40 micronutrients to function optimally? Virtually every process that happens in the body and our brains requires a vitamin, mineral, or other nutrients.
This explains why nutrient deficiencies can lead to a wide range of problems, from low energy to poor sleep and weight gain to an increased risk of age-related disease like dementia and Alzheimer's and premature death.
Sadly, the latest research suggests that most Americans fall short on not just one but several essential vitamins and minerals.
Add back in what the modern world has squeezed out.
Our busy, fast-paced lives make it difficult for most of us to eat a clean, whole-food diet 100 percent of the time.
Even if we do, declining soil quality, a growing toxic burden, and other challenges in the modern world have made it difficult—if not impossible—to meet our nutrient needs through food alone.
Supplements can help close the gaps and ensure that we're getting all the nutrients we need to thrive and live a long, healthy life.
But not just any supplements will do… appears here.
Supercharge your health with full-spectrum, bioavailable nutrients.
Frankly, most supplements on the market aren't worth taking.
They're made with cheap, synthetic ingredients, don't have enough of what we need (or too much of what we don't), and don't contain the phytonutrients that promote optimal health and longevity.
To truly benefit from supplementation, you need food-based, highly absorbable nutrients that cover all of the bases—from essential vitamins and minerals like B12, vitamins C and D, iron, zinc, and magnesium to plant nutrients like bioflavonoids, polyphenols, and beta-glucans.
Adapt Naturals covers your bases with the nutrients you need to feel and perform your best and live a long, healthy life.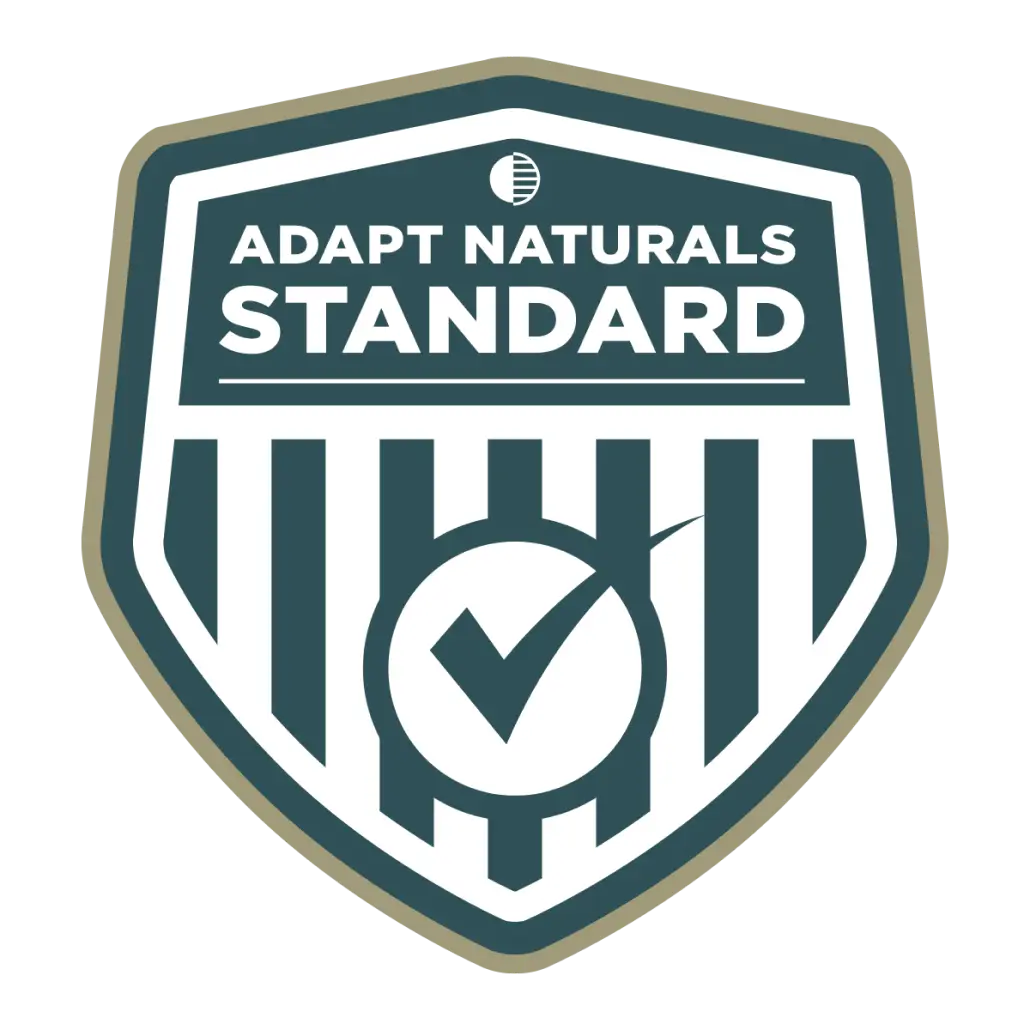 The Adapt Naturals Standard
In our increasingly toxic world, the last thing you want to worry about is a lot of allergens and artificial junk in your supplements. Core Plus is made with the cleanest possible ingredients, without common allergens like gluten, dairy, and soy, and without GMOs. All Adapt Naturals products are manufactured in a U.S. facility that meets the NSF's rigorous GMP regulatory standards.
Meet Chris Kresser, your
Trusted Health & Wellness Guide
Founder & Functional Medicine Clinician
Globally renowned expert with over 15 years of experience
Dedicated to helping people improve their health by addressing modern challenges and nutrient gaps
Author & Educator
Treated thousands of patients
Trained more than 2,000 healthcare professionals
Gained valuable insights into functional medicine and nutrition
Your Questions Answered
Yes, all products are made without gluten and GMOs, and are also vegetarian.
Most people see positive changes like more energy, deeper sleep, and better mental and physical performance within a couple of weeks. That said, nutrient deficiencies take years—or even decades—to develop, and they can take months to fully correct. We suggest giving the Adapt Naturals at least three months before determining whether it works for you.
When you buy the Core Plus Bundle, shipping is FREE for all orders (U.S. only).
We ship most orders within one business day. Most orders take 2-3 days to arrive once shipped.
Unfortunately, we do not ship internationally at this time.
Adapt Naturals products are manufactured in a U.S. facility that meets the NSF's rigorous GMP (Good Manufacturing Practices) regulatory standards.
We offer both options. If you'd like to place a one-time order, choose the "one-time purchase" option (which is selected by default) above the "add to cart" button. If you want to sign up for auto-ship and save an additional 10%, choose the "Subscribe & Save" option here.
As noted above, nutrient deficiencies can take years (or even decades) to develop and many months to correct. For this reason, we suggest that you take Adapt Naturals for at least three months before determining whether it works for you.

That said, we know that each individual is different, and we want you to be completely satisfied with your purchase. If you're unhappy with your order for any reason, simply contact us, and we'll give you a full refund with no questions asked!
We recommend taking the full Core Plus bundle for the best results. But we also know that, for various reasons, some customers may be unable to take all the products in the bundle. If you'd like to order individual products, please visit our website.