The Ultimate Whole-Food Multivitamin & Mineral Supplement
Bio-Avail Multi is a multivitamin/multimineral and phytonutrient blend that provides the nutrients you need to feel and perform your best. It's made with food-based, bio-available ingredients your body can easily absorb. 
Get Bio-Avail Multi Now
Free Shipping • 60-day Returns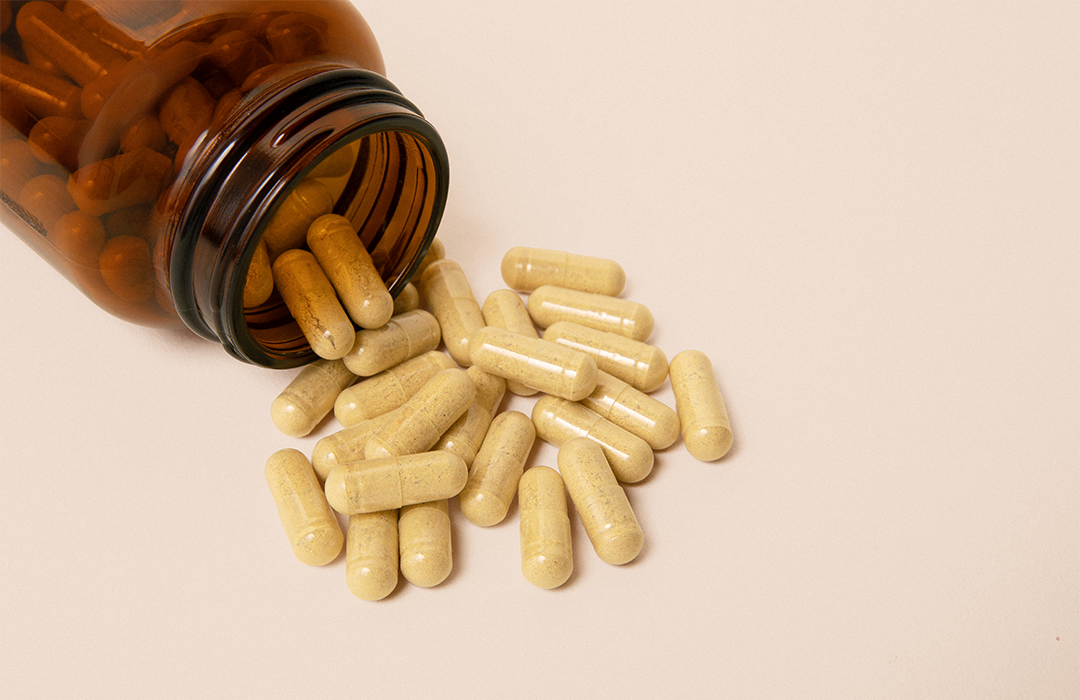 With Bio-Avail Multi, you can:
Boost Energy & Vitality: Get the nutrients you need to THRIVE, not just survive.
Improve Your Sleep: Restore your body and mind with deeper and more restful sleep.
Sharpen Your Mind: Improve your focus, concentration and memory and clear your mind.
Bio-Avail Multi is backed by over a decade of research and clinical experience and fueled by high-quality, evidence-based ingredients you can trust.
Real Stories of Health and Happiness
"I can feel the difference in my energy level, clarity and sense of well-being. I have tried MANY multivitamins. Adapt Naturals is sincerely one of the very best."

—Rachel

"I am sleeping better since taking your multivitamin. No more leg cramps! The biggest reason I chose Adapt Natural is for the long term cognitive benefits and better bone health."

—Manette

"I feel like my digestion is better. I have way more energy, have been sleeping better, and I just feel better overall."

—Debbie
Bio-Avail Multi: A Multi + Greens & Reds Powder in One Bottle
A multivitamin should be the cornerstone of any brain health program.
Bio-Avail Multi is a multivitamin, multimineral, and phytonutrient blend that replicates an ancestral whole-foods, nutrient-dense diet.
Unlike most multis on the market made with cheap and synthetic compounds, all the ingredients in Bio-Avail Multi are food-based, naturally occurring, or bioidentical.
It's like a multi and greens and reds powder all in one!
Learn What Bio-Avail Multi Can Do For You
Why Choose Bio-Avail Multi?
Our modern diets often fall short of providing the optimal amounts of essential nutrients our bodies need to function at their best. With Bio-Avail Multi, you can overcome nutrient deficiency and support your overall health and well-being. We've done the research, so you don't have to!
Formulated to Replicate Optimal Ancestral Diets
Changes in dietary patterns, declining soil quality, and a growing toxic burden have made it increasingly difficult to obtain adequate nutrients from our daily food intake. Bio-Avail Multi is designed to address these challenges by providing a comprehensive blend of essential vitamins, minerals, and phytonutrients that closely resemble those found in an ancestral, whole-foods diet.
Harness Years of In-Clinic Experience and Ancestral Wisdom
Backed by Adapt Naturals' 15 years of in-clinic experience and dedicated to creating supplements that make a meaningful difference, Bio-Avail Multi combines cutting-edge research with insights from ancestral wisdom to bring you a premium-quality supplement.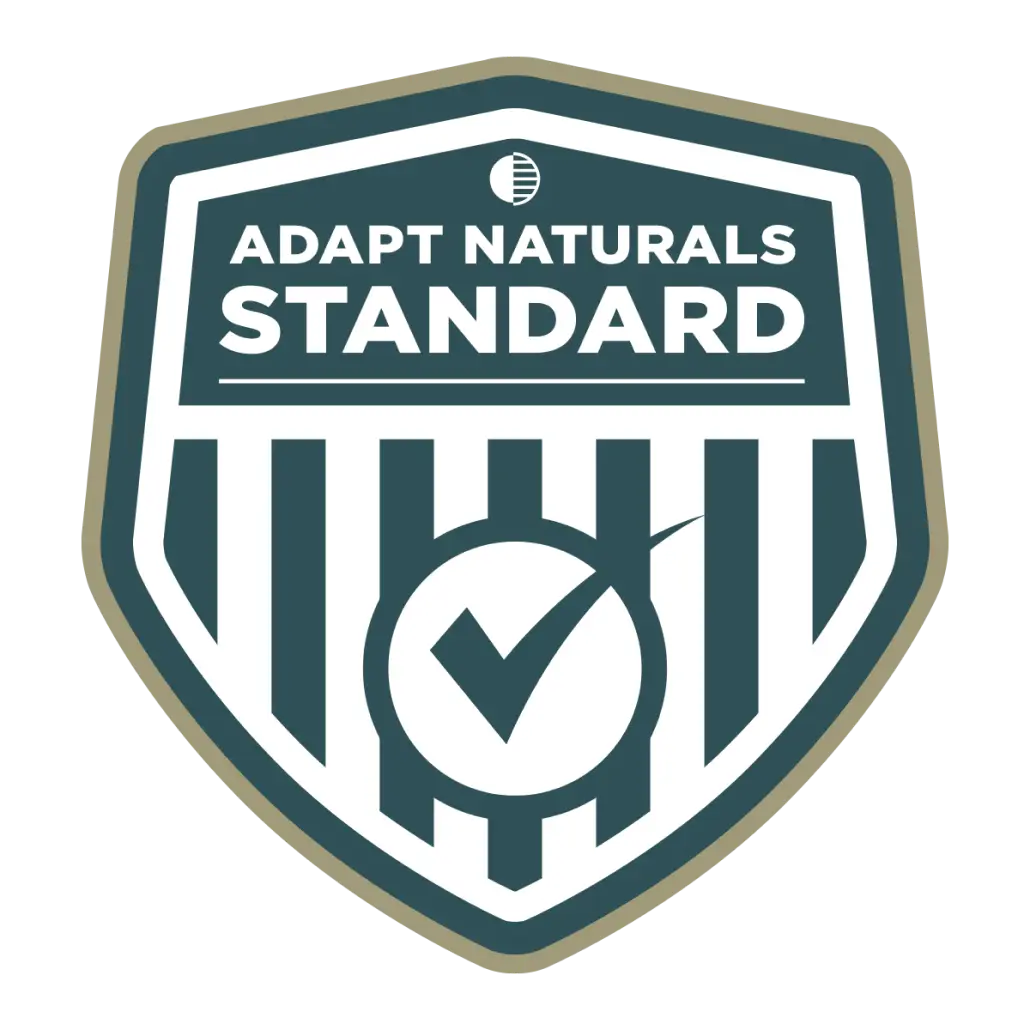 The Adapt Naturals Standard
In our increasingly toxic world, the last thing you want to worry about is a lot of allergens and artificial junk in your supplements. Core Plus is made with the cleanest possible ingredients, without common allergens like gluten, dairy, and soy, and without GMOs. All Adapt Naturals products are manufactured in a U.S. facility that meets the NSF's rigorous GMP regulatory standards.
Meet Chris Kresser, your
Trusted Health & Wellness Guide
Founder & Functional Medicine Clinician
Globally renowned expert with over 15 years of experience
Dedicated to helping people improve their health by addressing modern challenges and nutrient gaps
Author & Educator
Treated thousands of patients
Trained more than 2,000 healthcare professionals
Gained valuable insights into functional medicine and nutrition
"Adapt Naturals' Core Plus bundle is an exciting innovation, full of trusted, high-quality ingredients."

Dr. Mark Hyman

14x NY Times Bestselling Author

"I have seen firsthand and trust Chris Kresser's expertise with my life—I'm confident you will too."

Dr. Sara Gottfried

NY Times Bestselling Author

"Chris Kresser's Adapt Naturals line reflects our belief: the right supplement at the right time can 'change everything.'"

Robb Wolf

NY Times Bestselling Author
Order Bio-Avail Multi today— and Boost Your Mental Clarity and Mood!
Special offer! Save 20% on your Bio-Avail Multi order
Bio-Avail Multi
Save 20%
"I know that when I am taking my Adapt Naturals Multi each day that I am getting the nutrition that my body requires."
—Diane
Your Questions Answered
Claiming that multivitamins don't work is like saying "medications don't work" or "food is good for you." The efficacy of a multivitamin depends on the quality, form, and amount of its ingredients, and these vary tremendously from product to product. Most studies of multivitamins use generic products that can be purchased at Walmart, Costco, or other outlet stores because that's what most Americans are buying. Bio-Avail Multi is a clinician-grade product with full-strength, superior ingredients carefully curated by one of the most respected Functional Medicine clinicians in the world, Chris Kresser. It cannot be compared to generic multis that you can find in a local store!
Bio-Avail Multi is manufactured in a U.S. facility that meets the NSF's rigorous GMP (Good Manufacturing Practices) regulatory standards.
The recommended dose is four capsules per day taken with food. We suggest taking two capsules in the morning with breakfast and two in the evening with dinner. If you practice intermittent fasting and do not eat in the morning, you can either take your first dose with your first meal later in the day, or take it without food in the morning. (Note that a small percentage of people may feel nauseous when taking vitamins and minerals on an empty stomach.) You may also take all four capsules at once if you prefer.
Most people see positive changes like more energy, deeper sleep, and better mental and physical performance within a couple of weeks. That said, nutrient deficiencies take years—or even decades—to develop, and they can take months to fully correct. We suggest giving Bio-Avail Multi at least three months before determining whether it is working for you.
As noted above, nutrient deficiencies can take years (or even decades) to develop and many months to correct. For this reason, we suggest that you take Bio-Avail Multi for at least three months before you determine whether it works for you. That said, we know that each individual is different, and we want you to be completely satisfied with your purchase. If you're unhappy with your order for any reason, simply contact us and we'll give you a full refund with no questions asked.
Each bottle contains a 30-day supply.
Bio-Avail Multi
Save 20%
"I know that when I am taking my Adapt Naturals Multi each day that I am getting the nutrition that my body requires."
—Diane